Sales efforts stalled? Meetings end up going nowhere? Good prospecting is key to higher response rates and faster sales cycles.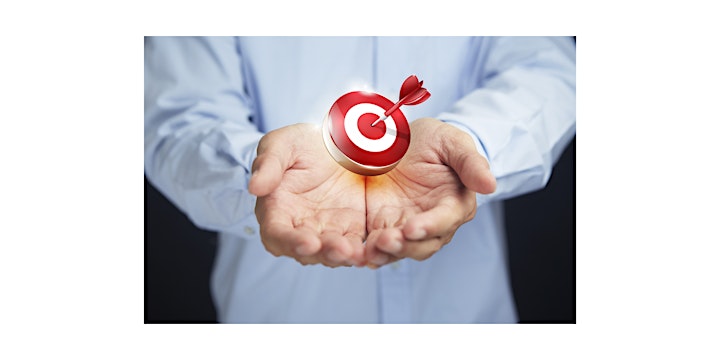 There's nothing that strikes fear in a sales person's heart like cold outreach to new prospects.
You may worry: "Am I contacting the right people? What if they don't like my product? What if they don't like me? What if I get it wrong, never sell anything, and have to close my business?!"
You're not alone. These are common fears. And the best way to overcome them is by nailing your prospecting process.
Getting prospecting right is key to higher close rates, and shorter sales cycles.
This session is for people who are new to B2B sales, or who want to increase their response rates.
You'll leave with:
Concrete characteristics of your own perfect prospects
An easy formula to evaluate prospective clients
An understanding of the importance of partnerships & affiliates
Best practices for making prospect lists & tracking responses
Objectives for writing cold emails
Tips & tricks to make prospecting faster and easier
Learn the basics you need to get higher response rates by attending this session.
Are you ready to learn how to prospect faster and more efficiently?
Join us on June 14th at 6:00 pm
BENEFITS
After attending this session, you will:
Quickly and efficiently evaluate prospects
Build more responsive prospect lists
Feel more confident reaching out to new people
Have an organized system for tracking prospects and sales
Feel less fear and more excitement for sales
GET TO KNOW YOUR FACILITATOR
Jennifer Prendergast
Co-Founder & CEO, The Expert Talk
An empathetic and energetic trainer, leader, and sales professional with more than 15 years of experience in sales. Passionate about B2B selling and while working for a national media company, she was eventually promoted to publisher overseeing the three brands in their travel division. During that time, Jennifer reimagined a 35-year-old brand in response to market needs and launched a successful subscription box to complement her consumer brand.
She left the media world in 2020 and has since launched her own company, The Expert Talk, that offers courses, workshops and presentations to organizations who work with youth.
Jennifer is skilled at developing sales strategies, collaborating with clients and partners, closing deals efficiently, and increasing revenue and profit margins.
Jennifer brings a wealth of experience in both on-the-ground selling, and high-level planning and execution. Having built a book of business from the ground up at two different organizations, she's well-versed in the sales start up process and the need to be quick and efficient from prospecting to closing.

MEDIA CONSENT
Photographs and video recordings may be taken at this event. Your image may be used in printed and electronic publications for promotional and educational purposes and may be made available to the media and other third parties or published on the Internet. By registering for any of our events, you understand and acknowledge that your image may be taken and used at our discretion. If you have concerns about your image being used for these purposes, please send and email to programs@empowered4x.com
PLEASE NOTE:
If you require any accommodations to register or to ensure your full participation in this event, please let us know at programs@empowered4x.com.